We're changing the way we do business
For 5 years we have been helping independent instructors stay busy.
Delivering a steady stream of new students to our ADI customers so they could focus on what they do best. Teaching!

But our instructors had bigger problems...
When asked, our instructors said that the worst part of the job is losing spare time and evenings managing student bookings.
The constant bombardment of texts and calls 24/7 is getting old.
And perhaps you feel the same way?
At the same time we have also seen a growing demand from students to have the ability to manage their own bookings online.
They get it from every other industry.
Taxis, Hotels, Hairdressers, Dentists... you name it.
And where there is demand for something, there is opportunity.
A chance to make things better for everyone.
So we decided to build something to fix all these problems
A new booking platform that allows students to find instructors in their area and seamlessly book driving lessons online.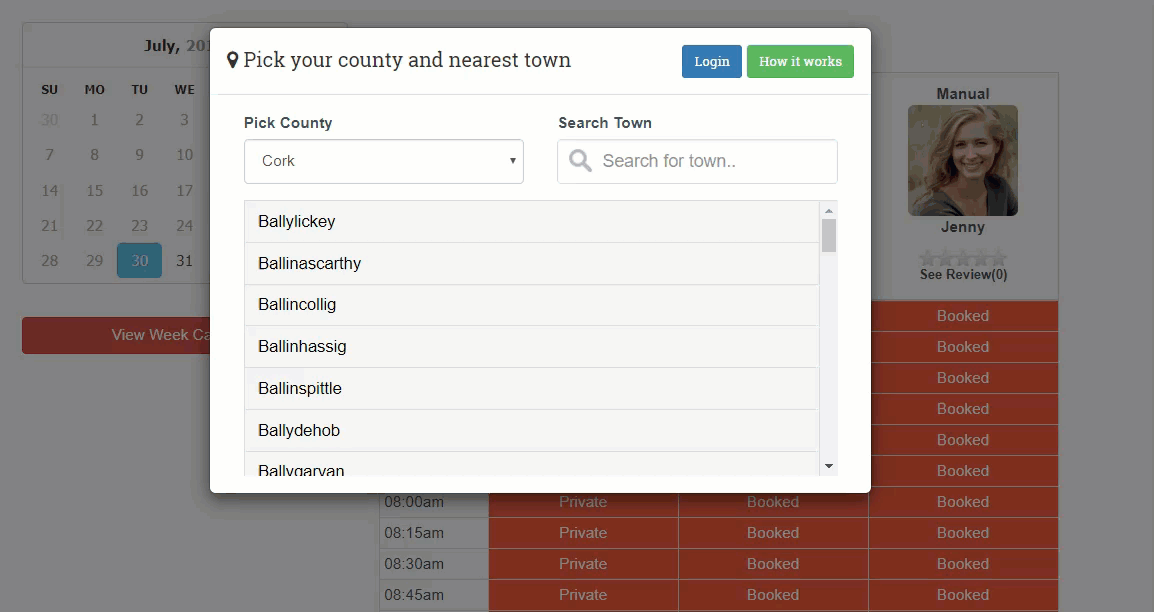 A platform that connects you and the student directly.
How is this different from other business models?
All funds for purchased packages go direct to you, upfront!
Students can manage their bookings with you directly using a discreet, easy-to-use calendar.
A platform that tracks how many prepaid lessons your students have.
A platform that sends out automatic reminders to your students to minimise cancellations.
A platform that contacts your active students if you get a last-minute cancellation to get that slot filled.
And that is just the start of what it can do...
Super simple calendar management
All you have to do is block out the times you don't work or are not available.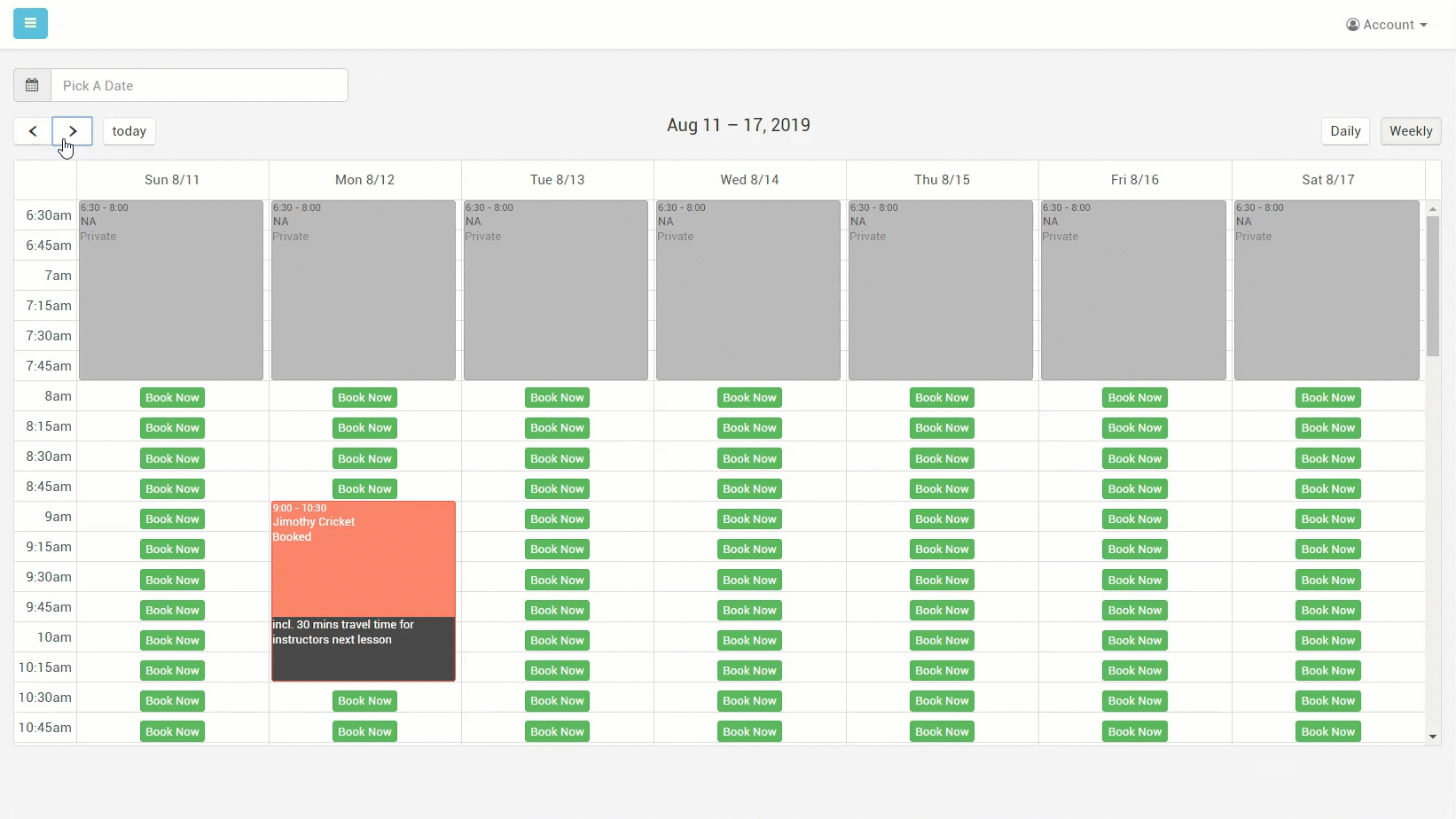 Booking a student into your calendar only takes a few clicks.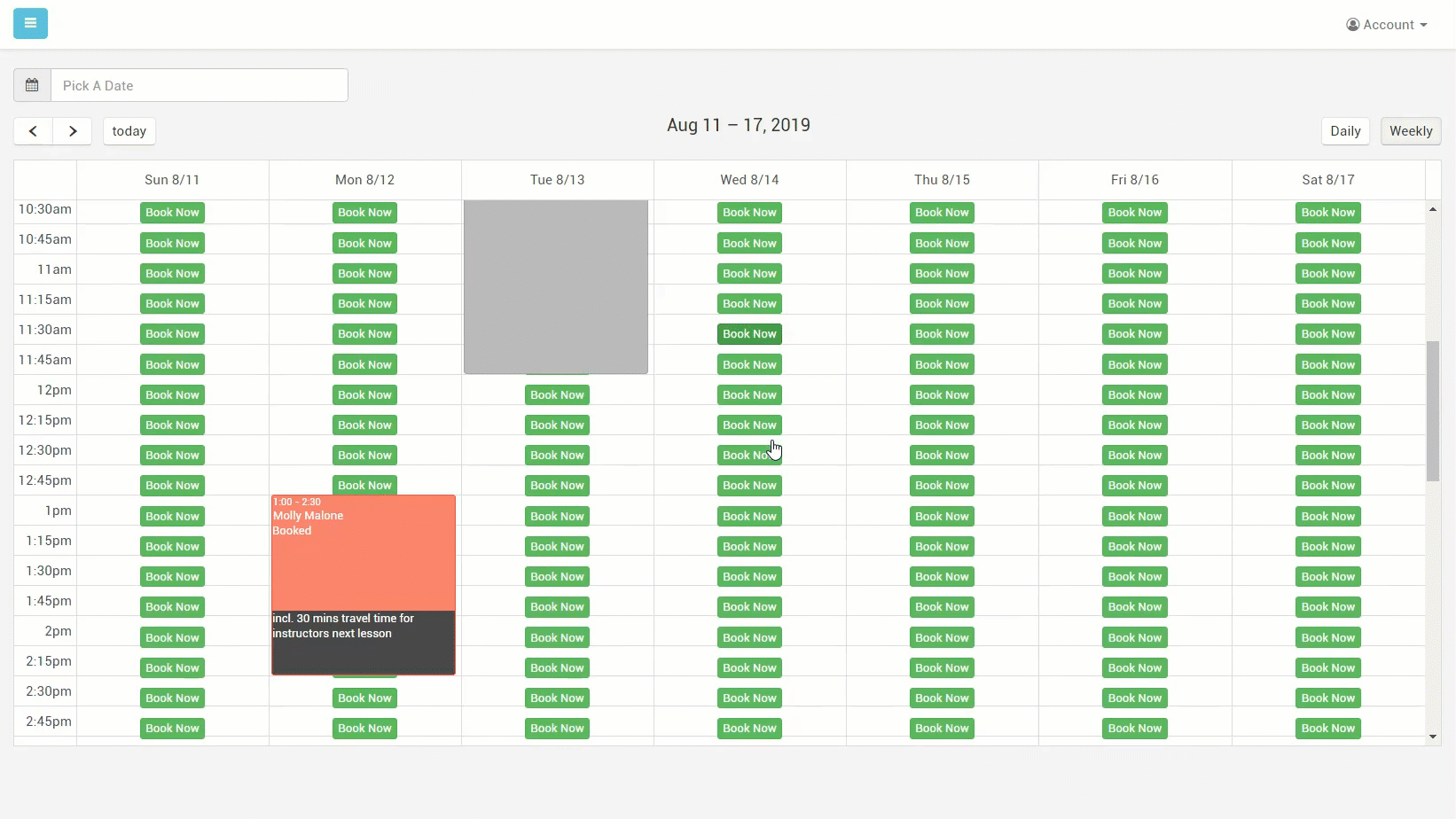 And for all bookings made, our platform sends out booking confirmation emails automatically. And deducts the lesson from the credits on their account.

We believe this new platform will empower you to work smarter, not harder.
And your students are going to love it!
So what's in it for us?
We have a problem, too much work! And not enough instructors to take that work off us.
We want to keep doing what we do best. Marketing!
Building a bigger and better online presence and reputation.
So here is how it works!

When a student we send to the booking platform books a package of lessons with you, we take a fixed percentage finders fee commission at the point of sale. It is all done automatically so no annoying invoices at the end of the week or month to pay.
And what's in it for you?
For manual instructors, you can expect to receive between
€38.47 - €72 per hour
For
automatic instructors,
you can expect to receive between
€43.13 - €76 per hour


And that is just for starters. Our loyalty program means the longer you remain a member the better commission rate you get.
These rates start at a 20% commission rate. You can get that down to 8%
We get a commission for customers we provide, any pupil you add, we get ZERO commission


The booking platform is an ADI toolkit for you to run and manage your business better... and it gives us the power to join forces and grow together.

The platform is there for you to manage your own students and the new ones we send to you.
We know your time is valuable so give it some thought...

If you like the sound of what we're offering get back in touch and we can send you more details.
Call us soon on 01 9023100