Because not all driving schools are made equal
Your lessons, your way from a real driving school that has a reputation built on experience and trust.

4.9
Customer rating
270+ verified reviews
Real-time calendar booking
Book your driving lessons the RSA way!

1. Pick your own instructor...
2. Pick the right package for you...
3. Choose your own start date

No sales calls, no emails, no waiting!
Unless of course you want to speak to one of our team.
They are ready to help 24/7.


The benefits of choosing us...
Never miss a driving lesson
Get driving lesson reminders and driving lesson updates direct to your inbox.
Take Control of Your Lessons
Login 24/7 to book more lessons, move or cancel a lesson or purchase more...
Online EDT training course
Work your way through our online EDT course and driving test guides.
EDT DRIVING LESSONS BALLYDEHOB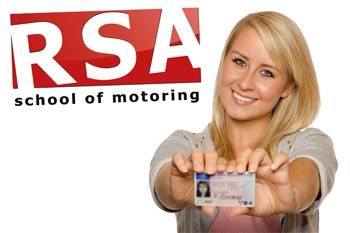 BALLYDEHOB EDT EXPERTS
For all those envisioning themselves behind the wheel, completion of the EDT program is essential. The EDT program includes 12 lessons that impart the vital knowledge and skills for novice drivers to navigate the roads safely. The program's subjects include defensive driving, anticipation and reaction , and road and traffic signs. Each lesson in the EDT program is designed to be progressive, introducing new concepts and skills in a gradual manner. We stand ready to help you complete your Essential Driver Training in Ballydehob.
EASY TO USE BOOKING PLATFORM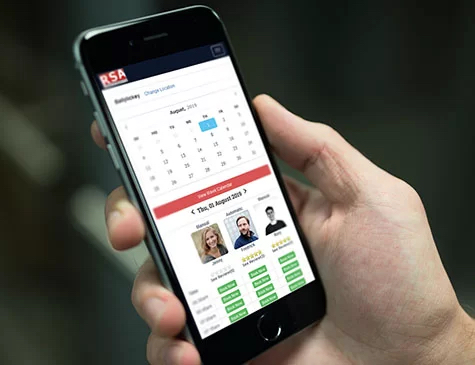 Book Your Lessons Online in Ballydehob
Focus on mastering your driving skills in Ballydehob with our platform that makes booking and managing lessons a breeze. Our platform not only provides automated reminders for your lessons but also grants access to an education center filled with resources and feedback, promoting continuous learning and improvement. Begin your journey towards proficient, confident driving by registering an account today in Ballydehob.
PRETEST DRIVING LESSONS BALLYDEHOB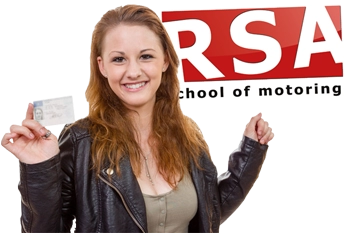 MOCK TESTS BALLYDEHOB
Congratulations on wrapping up your EDT lessons! Now, the next step awaits: preparing for the driving test in Ballydehob. Our pretest training covers all aspects of the driving test, ensuring you're fully prepared, both practically and emotionally. Our seasoned instructors will be there for you throughout the test process, offering a detailed walkthrough of the test format and specialized instruction on the key skills required to pass. Reserve your pretest lesson in Ballydehob today, and together, we can tackle the driving test.
Female Driving Instructors Ballydehob

Female Driving Instructors Ballydehob
Want a fun and easy way to learn driving? RSA School of Motoring has both male and female instructors, so you can choose who you want to learn from. Want to ace your driving test? Our instructors in Ballydehob are all-stars who are here to help you pass with top grades. Whether you choose a male or female teacher, trust us, you'll get the best help to ace your driving test and become a great driver.
Can you collect me from my Home?

Free Pick Up & Collection in Ballydehob
No more transportation headaches! With our pick-up and drop-off service in Ballydehob, we make sure you get to your lesson without any fuss, whether you're at home, school, or work. Our service adds an extra layer of safety and peace of mind for those who don't have their own wheels.
Driving Lesson Gift Vouchers

Ballydehob Driving Lesson Gift Vouchers
Looking for a unique gift? Offer the gift of freedom with driving lessons in Ballydehob! Present the ideal gift with our instant driving lesson gift vouchers, offering the gift of freedom and independence. Get your gift voucher delivered directly to the recipient's email in mere moments with our easy online purchase. Gift driving lessons with our versatile vouchers, redeemable on our online booking platform.
Do you do Automatic Driving Lessons in Ballydehob?

Automatic Driving Lessons Ballydehob
Eager to learn automatic driving in Ballydehob? RSA School of Motoring is ready to help you. Enjoy the comfort of automatic cars, they're easier to drive, less stressful, and super cool. Kick your driving worries to the curb and get ready for success with our experienced instructors. They'll teach you all the cool stuff you need to pass your test and become a cool driver. Our driving school is a chill place where you can learn at your own speed and get ready to ace your driving test.
Give yourself the edge

Free Email Support Curriculum
You can book, change, or cancel lessons super easily with our online booking system – no hassle at all! Our driving school provides reminders so you never forget a lesson, and extra resources to help you keep getting better at driving. We're here to make your driving learning experience as easy and trouble-free as can be.
Can I Hire Your Car For The Test in Ballydehob?

Driving Test Car Hire in Ballydehob
Don't let a malfunctioning car ruin your big day. We're here to provide a dependable car for your test. Our driving school removes concerns about vehicle reliability or maintenance on the test day by offering an easy-to-use car rental service. Our car hire service in Ballydehob is available to all students, providing you with peace of mind and a carefree test experience.