Because not all driving schools are made equal
Your lessons, your way from a real driving school that has a reputation built on experience and trust.

4.9
Customer rating
270+ verified reviews
Real-time calendar booking
Book your driving lessons the RSA way!

1. Pick your own instructor...
2. Pick the right package for you...
3. Choose your own start date

No sales calls, no emails, no waiting!
Unless of course you want to speak to one of our team.
They are ready to help 24/7.


The benefits of choosing us...
Never miss a driving lesson
Get driving lesson reminders and driving lesson updates direct to your inbox.
Take Control of Your Lessons
Login 24/7 to book more lessons, move or cancel a lesson or purchase more...
Online EDT training course
Work your way through our online EDT course and driving test guides.
EDT DRIVING LESSONS GLANMIRE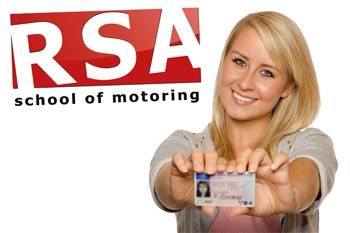 GLANMIRE EDT EXPERTS
The Essential Driver Training (EDT) is a must for all aspiring drivers. The EDT program consists of 12 structured lessons intended to endow new drivers with the crucial skills and information required for safe driving. These lessons explore various topics such as car control, roadcraft , and road and traffic signs. The EDT program is organized in a manner that each session adds onto the previous one, gradually introducing new skills and concepts as the learner driver's abilities develop. Allow us to guide you through your mandatory 12 EDT lessons in Glanmire.
EASY TO USE BOOKING PLATFORM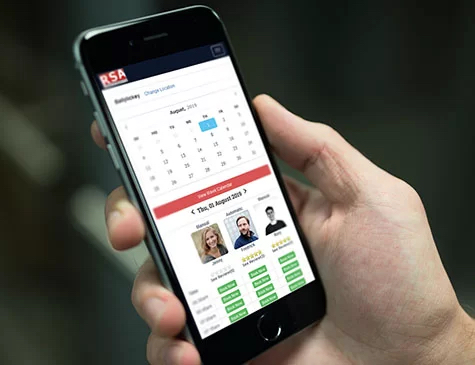 Book Your Lessons Online in Glanmire
Enjoy a stress-free experience when booking and managing your driving lessons in Glanmire with our user-friendly platform. Our platform helps you stay ahead with timely reminder notifications and provides a dedicated knowledge hub and feedback center to assist your growth between lessons. By setting up an account today, you'll be initiating your journey to developing the skills crucial for secure and confident driving in Glanmire.
PRETEST DRIVING LESSONS GLANMIRE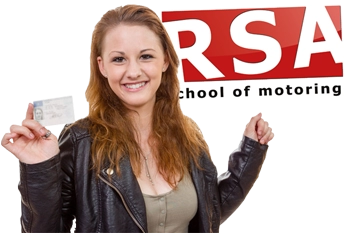 MOCK TESTS GLANMIRE
With your EDT lessons checked off the list, you're poised to handle the next phase: getting ready for the driving test in Glanmire. Our comprehensive pretest program is structured to equip you with the vital skills and mental preparedness necessary to ace the driving test. Guiding you every step of the way, our instructors in Glanmire will help you thoroughly understand the test process while imparting the essential skills needed to ace the test. Ready to outshine in the driving test? Lock in your lesson in Glanmire today and let's commence your journey to success!
Female Driving Instructors Glanmire

Female Driving Instructors Glanmire
Looking for the right driving teacher? Our driving school is your go-to place! With both male and female instructors in Glanmire, you get to pick who you're most comfortable with. Dreaming of passing your driving test like a boss? Our instructors in Glanmire are your key! They're all handpicked professionals who know how to make you succeed. No matter who you prefer as your teacher, we assure you that you'll get the best instruction and help from our instructors to pass your driving test.
Can you collect me from my Home?

Free Pick Up & Collection in Glanmire
Struggling with transportation? Not on our watch! You'll be hitting the road in no time! No more transportation stress with our pick-up and drop-off service in Glanmire, we'll get you to your lesson from home, school, or work. Plus, our service provides added safety and reassurance for those without their own ride.
Driving Lesson Gift Vouchers

Glanmire Driving Lesson Gift Vouchers
Surprise a loved one with the gift of freedom on the road! Present the ideal gift with our instant driving lesson gift vouchers, offering the gift of freedom and independence. Simplify the gift-giving process by buying online and having your gift voucher delivered directly to the recipient's email promptly. Whether for birthdays or graduations, our vouchers are the perfect gift, easily redeemable on our online booking platform.
Do you do Automatic Driving Lessons in Glanmire?

Automatic Driving Lessons Glanmire
Start your driving adventure with RSA School of Motoring - it's a cool place to learn how to drive an automatic car in Glanmire. Also, driving an automatic car is simpler and more fun, making your driving experience cooler. Want to drive like a pro? Look no further! Our friendly instructors in Glanmire will teach you all the hacks to pass your test and drive with confidence. Learn to drive at your own speed in our chill, stress-free place and take your driving test feeling confident.
Give yourself the edge

Free Email Support Curriculum
Wanna take control of your driving lesson schedule? Our online booking system makes it a snap to book, change, and cancel lessons! With our reminders, you'll never forget a lesson, and our extra lesson resources and feedback will help you keep improving as a driver. We're here to make your driving learning experience as easy and trouble-free as can be.
Can I Hire Your Car For The Test in Glanmire?

Driving Test Car Hire in Glanmire
Say farewell to the worry of a failing car on your driving test in Glanmire - we ensure your path to success! RSA School of Motoring offers easy-to-use test day car hire service, providing you with fully insured, well-maintained vehicles fitted with dual controls. A stress-free test day is what all students deserve, and our car hire service in Glanmire is designed to provide just that!