Because not all driving schools are made equal
Your lessons, your way from a real driving school that has a reputation built on experience and trust.

4.9
Customer rating
270+ verified reviews
Real-time calendar booking
Book your driving lessons the RSA way!

1. Pick your own instructor...
2. Pick the right package for you...
3. Choose your own start date

No sales calls, no emails, no waiting!
Unless of course you want to speak to one of our team.
They are ready to help 24/7.


The benefits of choosing us...
Never miss a driving lesson
Get driving lesson reminders and driving lesson updates direct to your inbox.
Take Control of Your Lessons
Login 24/7 to book more lessons, move or cancel a lesson or purchase more...
Online EDT training course
Work your way through our online EDT course and driving test guides.
Instructors teaching in Blarney, Cork
EDT DRIVING LESSONS BLARNEY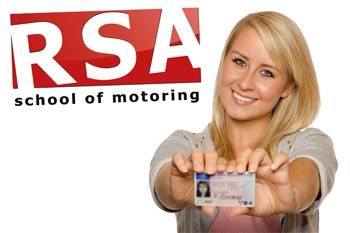 BLARNEY EDT EXPERTS
For all those envisioning themselves behind the wheel, completion of the EDT program is essential. The EDT program comprises 12 tailored driving lessons aimed at equipping novice drivers with the skills and knowledge vital for road safety. The EDT program encompasses an array of subjects including emergency maneuvers, anticipation and reaction , and road and traffic signs. The EDT program is structured to progress sequentially, where each session reinforces the skills and concepts taught in the previous one. Let us be your guide through your mandatory 12 EDT sessions in Blarney.
EASY TO USE BOOKING PLATFORM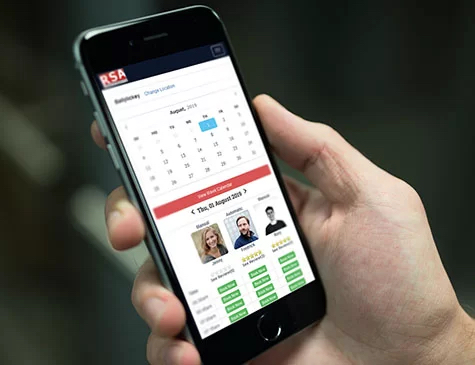 Book Your Lessons Online in Blarney
We've architected our platform to make the booking and handling of your driving lessons in Blarney streamlined. Our platform incorporates automated reminders ensuring you never skip a lesson, along with a knowledge hub and feedback center that facilitate continuous learning between lessons. Register today to embark on your journey in Blarney towards transforming into a secure, self-assured driver.
PRETEST DRIVING LESSONS BLARNEY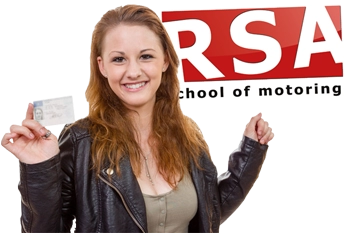 MOCK TESTS BLARNEY
Having completed your EDT lessons, you're now ready to tackle the exciting challenge of the driving test in Blarney. Our pretest packages are designed to furnish you with the requisite skills and mental fortitude to grapple with both the practical and psychological aspects of the driving test. Our experienced instructors will accompany you throughout the test process, offering a detailed breakdown of the test format and specialized instruction on the key skills required to pass. Arrange for a pretest lesson in Blarney today, and let's join forces to excel in the driving test.
Female Driving Instructors Blarney

Female Driving Instructors Blarney
Looking for the right driving teacher? Our driving school is your go-to place! With both male and female instructors in Blarney, you get to pick who you're most comfortable with. Ready to hit the road with total confidence? Our instructors in Blarney are absolute pros who can help you ace your test and be a great driver. No matter who you prefer as your teacher, we assure you that you'll get the best instruction and help from our instructors to pass your driving test.
Can you collect me from my Home?

Free Pick Up & Collection in Blarney
Struggling with transportation? Not on our watch! You'll be hitting the road in no time! Our pick-up and drop-off service in Blarney takes the hassle out of getting to your lesson, whether you're coming from home, school, or work. Additionally, our service offers extra peace of mind and security for those without their own ride.
Driving Lesson Gift Vouchers

Blarney Driving Lesson Gift Vouchers
Surprise a loved one with the gift of freedom on the road! Our instant driving lesson gift vouchers provide a unique and impactful gift, offering the power of independence and mobility. Buy online and have the gift vouchers delivered directly to the recipient's email in just a few minutes. Ideal for any occasion, our vouchers can be easily redeemed on our online booking platform.
Do you do Automatic Driving Lessons in Blarney?

Automatic Driving Lessons Blarney
Say goodbye to tricky manual driving with our awesome automatic driving lessons in Blarney. Driving an automatic car is like having a relaxed and hassle-free road trip. Our awesome instructors in Blarney will teach you all the stuff you need to pass your test and become a confident driver. Learn all the driving moves in a relaxed, stress-free place, at your own pace, and get ready to ace your driving test.
Give yourself the edge

Free Email Support Curriculum
Our online booking system makes managing your driving lessons in Blarney super convenient. Book, change, or cancel on the go, and never miss a lesson again! With our reminders and extra lesson resources, you can stay on top of your lesson schedule and keep leveling up your driving skills. We're all about making your driving learning experience super easy and chill in Blarney.
Can I Hire Your Car For The Test in Blarney?

Driving Test Car Hire in Blarney
Don't let an unreliable car sabotage your driving test in Blarney! Our driving school removes concerns about vehicle reliability or maintenance on the test day by offering an easy-to-use car rental service. Don't let vehicle issues ruin your test day! Our car hire service, available to all students, offers peace of mind and a smooth test experience.