Because not all driving schools are made equal
Your lessons, your way from a real driving school that has a reputation built on experience and trust.

4.9
Customer rating
270+ verified reviews
Real-time calendar booking
Book your driving lessons the RSA way!

1. Pick your own instructor...
2. Pick the right package for you...
3. Choose your own start date

No sales calls, no emails, no waiting!
Unless of course you want to speak to one of our team.
They are ready to help 24/7.


The benefits of choosing us...
Never miss a driving lesson
Get driving lesson reminders and driving lesson updates direct to your inbox.
Take Control of Your Lessons
Login 24/7 to book more lessons, move or cancel a lesson or purchase more...
Online EDT training course
Work your way through our online EDT course and driving test guides.
Instructors teaching in Ballygarvan, Cork
EDT DRIVING LESSONS BALLYGARVAN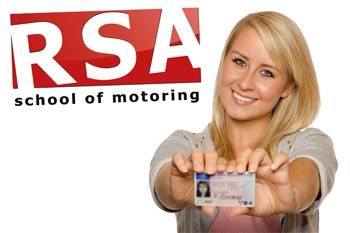 BALLYGARVAN EDT EXPERTS
To secure your driver's license in Ballygarvan, successful completion of the EDT program is non-negotiable. The EDT program is a comprehensive package of 12 customized driving lessons, designed to endow new drivers with the skills and knowledge needed for safe navigation on roads. The program's curriculum includes speed management, anticipation and reaction , and road and traffic signs. The EDT program is structured to progress sequentially, where each session reinforces the skills and concepts taught in the previous one. We stand ready to help you complete your Essential Driver Training in Ballygarvan.
EASY TO USE BOOKING PLATFORM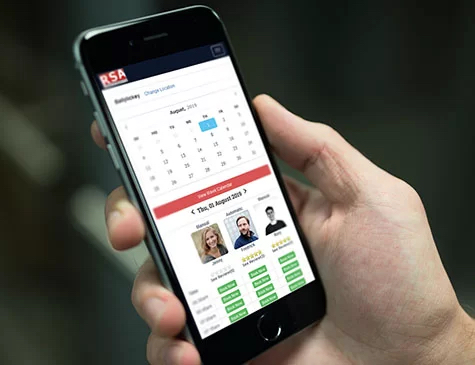 Book Your Lessons Online in Ballygarvan
Enjoy a stress-free experience when booking and managing your driving lessons in Ballygarvan with our user-friendly platform. Our platform not only provides automated reminders for your lessons but also grants access to an education center filled with resources and feedback, promoting continuous learning and improvement. Start your path towards skilled, confident driving by setting up an account today in Ballygarvan.
PRETEST DRIVING LESSONS BALLYGARVAN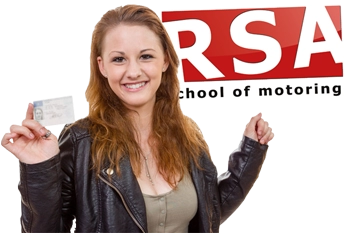 MOCK TESTS BALLYGARVAN
Congratulations on successfully completing your EDT lessons! Now, it's time to get ready for the driving test in Ballygarvan. Our pretest preparation holistically targets both the technical dimensions and mental readiness required for a successful driving test. Our dedicated instructors in Ballygarvan will walk you through the test process, giving you a crystal-clear understanding of what to anticipate on the big day and delivering tailored instruction to ensure success. Fix a slot for your pretest session in Ballygarvan now, and we'll collaborate to ace the driving test.
Female Driving Instructors Ballygarvan

Female Driving Instructors Ballygarvan
In our driving school, we have cool male and female instructors in Ballygarvan, so you can pick whoever you feel comfortable with for your lessons. Our instructors in Ballygarvan are super pro, and they're all about helping you crush your driving test. No matter if you choose a male or female teacher, you'll get all the help you need to pass your driving test in Ballygarvan and become a super confident driver.
Can you collect me from my Home?

Free Pick Up & Collection in Ballygarvan
Wave goodbye to transportation hassles and say hello to the open road! With our pick-up and drop-off service in Ballygarvan, we make sure you get to your lesson without any fuss, whether you're at home, school, or work. Additionally, our service offers extra peace of mind and security for those without their own ride.
Driving Lesson Gift Vouchers

Ballygarvan Driving Lesson Gift Vouchers
Present the ultimate surprise gift - the power to drive with confidence! Our instant driving lesson gift vouchers make it simple to gift the sense of independence and mobility. Buy online and have the gift vouchers delivered directly to the recipient's email in just a few minutes. Ideal for any occasion, our vouchers can be easily redeemed on our online booking platform.
Do you do Automatic Driving Lessons in Ballygarvan?

Automatic Driving Lessons Ballygarvan
Eager to learn automatic driving in Ballygarvan? Our driving school is ready to help you. Experience the ease of driving an automatic car, it's less stressful and makes driving more fun. Want to drive like a pro? Look no further! Our friendly instructors will teach you all the hacks to pass your test and drive with confidence. We offer a cool learning space that lets you learn at your own speed, without any pressure, so you can crush your driving test.
Give yourself the edge

Free Email Support Curriculum
You can book, change, or cancel lessons super easily with our online booking system – no hassle at all! Keep track of your lessons with our reminder system, and get even better with our extra lesson resources and feedback. Our goal is to make learning to drive as straightforward and easy as pie.
Can I Hire Your Car For The Test in Ballygarvan?

Driving Test Car Hire in Ballygarvan
Don't let a faulty car ruin your driving test in Ballygarvan, we've got it sorted for you! RSA School of Motoring offers straightforward car rental for driving tests, guaranteeing a well-maintained and reliable vehicle on your important day. Forget about vehicle worries on test day! Our car hire service in Ballygarvan, available to all students, guarantees a worry-free test day.